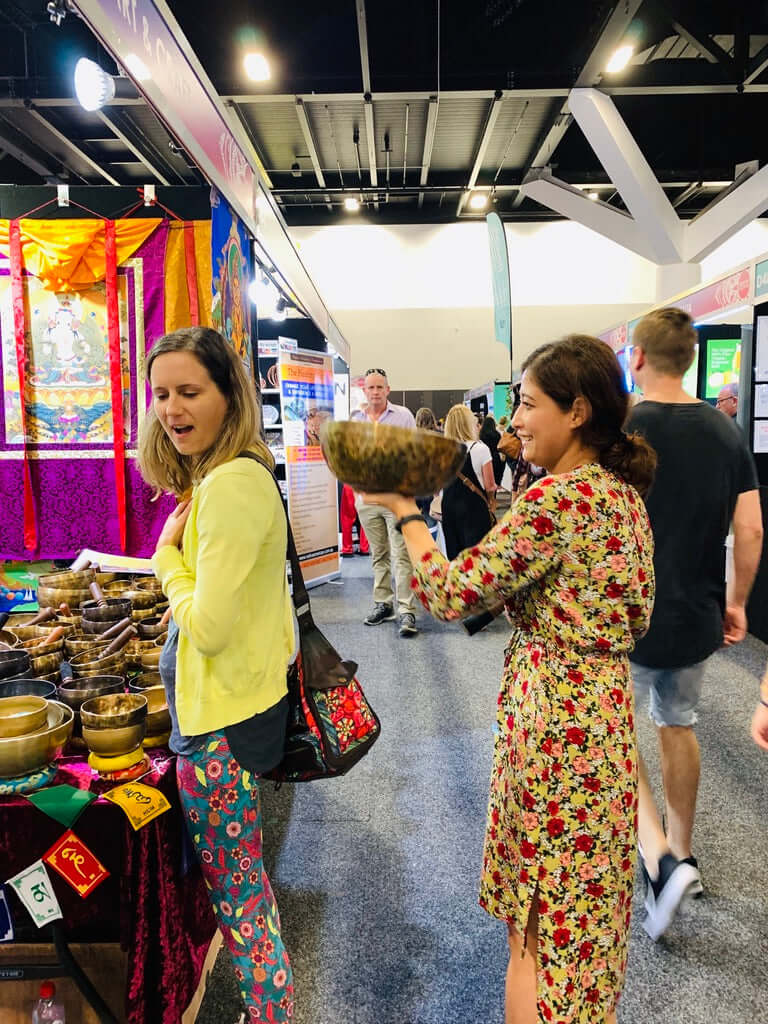 Prateek Shrestha and his sister Prathana Shrestha has grown up acknowledging their father involvement of spreading the Thangka art for 35 years to different country in the world. Knowing how the world appreciates arts & crafts and, the concept of Himalayas Shop was emerged by the young generation of this Family with a motive to share the crafts of Himalayas to the crafts lover over the world and continue supporting the artisans.
As growing up along with the craftsmen and having a connection with the artist we are able to share the crafts lover different work of the artist directly on online channel and continue supporting the artisan.
We have 4 members of our family working as Himalayas Shop. Prateek Shrestha along with his partner Susan Shrestha works on customer service and online operations from Australia while Prathana Shrestha and her partner Chris Belbase works directly with Craftsmen from Nepal to produce the best quality handicraft in the market and supply worldwide. 
The Company deals in all aspects of the Nepalese Crafts including Handicrafts, antiques, handmade paper, pashmina shawl, thangka painting, Gems and Jewellery (Mala and Beads) precious and semi-precious stones, singing bowl, handmade bags.The Company sources and sells products through the Internet and also holds exhibitions. We procure handicraft products directly from the master craftsmen.
Our Mission
Himalayas Shop, the one stop Online shop for all Nepalese & Tibetan Handicraft.
We are the Manufacturer and Wholesaler of Authentic Handicraft such as Thangka Painting, Singing Bowl, Mala & Beads, Incense burner, Tingsha, Himalayas Shirt. We want to deliver exquisite handmade products around the globe at a reasonable price while also giving recognition and special benefits to our local craftsmen.
The craftsmen skills have been passed down from generation and it's amazing to see how this new generation has preserved these arts from their ancient culture. The primary objective to expose most authentic culture of Nepalese craftsmanship, concerning variety of fields of crafts making.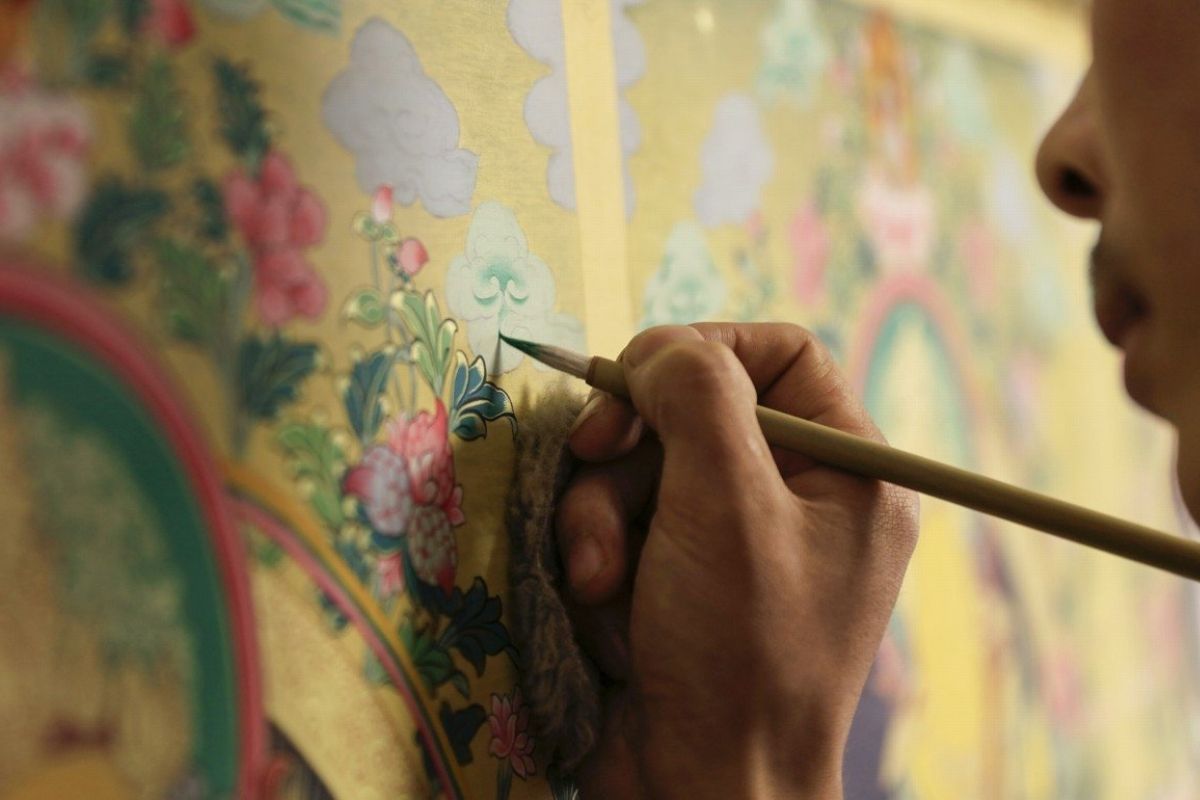 We Believe
At Himalayas Shop, we understand our artisan as we are connected with them during the process of creating their art. The dedication and the energy they spend while creating it is amazing. We believe a beautiful art comes from a free soul, so we give our artist time and space to bring out the best in them. We place our order in small batches frequently so that they have a work a year-round.
We believe to provide our craftsmen better life for themselves and their family by continue supporting them and encouraging them to bring out the best in them.
Real People & Real Products
We feel very happy to work with these beautiful artist with different skills. Being able to expose these crafts not only help you to get the best quality products but also supports the artisan financially and makes these arts & crafts available to future generation.
Sharing Symbol of Wisdom
One of our main reason to pursue this business is also because of the Spiritual Wisdom that these handicraft possess.
Most of our handicrafts that we sell online are closely related to the Buddhist teaching. And with proper understanding of these symbolism we can enhance our spiritual journey for pure happiness & joy.